History
Origins
EDP Sciences was established in 1920 by a prestigious academic community of French learned societies seeking to inspire, innovate and inform others by sharing their knowledge. Members of this community included eminent scientists like Marie Curie, Paul Langevin and Louis de Broglie.
Marie Curie was a pioneer in the field of radioactivity and won two Nobel Prizes in physics and chemistry. Paul Langevin was a French physicist who gave his name to Langevin dynamics and the Langevin equation, while Louis de Broglie gained worldwide acclaim for his ground-breaking work on quantum theory.
Since November 2019, EDP Sciences is owned by Science Press which is itself majority-owned by the Chinese Academy of Sciences (CAS). CAS is a prestigious learned society and the world's largest research organisation. EDP Sciences has always been, and continues to be, the publishing partner of scientific communities throughout the world. EDP Sciences is guided by a Scientific Advisory Committee which is an independent body composed of scientists and influential, well-known members of the scientific community. The Committee is responsible for advising EDP Sciences on strategic matters and ensuring a permanent, formal link between the publisher and the scientific community.
Timeline
1920
Founded under the name La Société du Journal de Physique et Le Radium to resume publishing Journal de Physique (originally established in 1872) following its merger with the journal Le Radium (originally established in 1904).
1980s
Expanded publishing programme to include astrophysics and started publishing books including Monographies de Physique.
1997
Began publishing in other scientific disciplines beyond physics and astrophysics.
1998
Changed name from Les Éditions de Physique to EDP Sciences (Édition Diffusion Presse Sciences).
2019
EDP Sciences became part of the world's largest research organisation and a prestigious learned society, the Chinese Academy of Sciences (CAS), through its sale to Chinese Science Publishing & Media Ltd. as part of its Science Press division.
Among the founders were the Société Française de Physique (French Physics Society) and several renowned scientists and industrialists including:
Present day
Today, EDP Sciences publishes high-quality scientific journals, conferences proceeding, books and magazines in a broad range of scientific, technical and medical disciplines. Subject areas include:
Physics
Astrophysics
Mathematics
Engineering Sciences
Life Sciences
Medicine
Humanities
Journals:
Several journals are published in partnership with learned societies. Many of our journals are either fully open access or offer an open access option and all offer an online version for ease of use. We also offer digital archives containing many articles by world-famous scientists.
Books:
EDP Sciences publishes monographs at Masters' level or higher, undergraduate teaching texts, professional works and popular science books. Every year, our catalogue increases by up to 80 new books or reference works. EDP Sciences also offers EDP Open Books - a comprehensive open access publishing solution.
Conference proceedings:
Web of Conferences is an open access platform devoted to the publication of scientific conference proceedings. Web of Conferences offers high quality, flexible services to conference organizers for the publication and dissemination of proceedings across a broad spectrum of scientific disciplines.
Masterclasses:
EDP Sciences also organises Masterclasses in partnership with prestigious institutions to enable early career researchers and PhD students to understand more fully the scholarly publishing landscape.
Supporting Communities
We are proud to support initiativesthat help to provide access to scientific publishing and information such as Research4Life. We also support educational activities in order to share science around the world.
UN SDG Publishers Compact
EDP Sciences joined the UN SDG Publishers Compact in 2022. "Signatories aspire to develop sustainable practices and act as champions of the SDGs during the Decade of Action (2020-2030), publishing books and journals that will help inform, develop, and inspire action in that direction." (SDG Publishers Compact)". More information
Accreditation information for the story video:
Serge Haroche – Image posted to Flickr by Bengt Nyman under the Creative Commons Attribution 2.0 Generic license.
Yves Meyer – Image posted on Wikipedia by Phillipe Binant under the Creative Commons Attribution-ShareAlike 4.0 International license
Cédric Villani – This image was originally posted by Eleonore Valsaint all rights reserved
Wiebke Drenckhan – Image originally posted on Wikipedia by M.E.S.R./X.R. Pictures under the Creative Commons Attribution-ShareAlike 2.0 UK license
Claude Cohen-Tannjoudj – Image posted to Wikipedia by Amir Bernat under the Creative Commons Attribution-ShareAlike 4.0 International
Michèle Leduc – Image originally posted on http://www.phys.ens.fr/~leduc/ © J.-F. DARS / CNRS Photothèque all rights reserved.
Jean-Louis Bobin – Image owned by UPMC – Pierre Kitmacher all rights reserved
Organisation & Governance
Management Team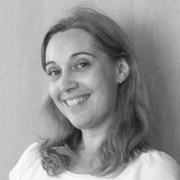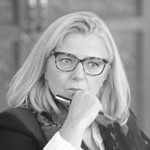 Editorial Team
Please contact us to submit a project (first.lastname@edpsciences.org).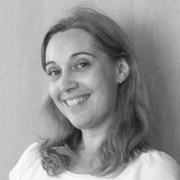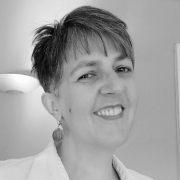 Business Development Team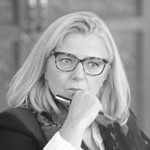 Marketing Team
To contact individual members of our team, use the email format: first.lastname@edpsciences.org
Publishing Platform & Technical Innovation
EDP Sciences has developed a powerful web-based publishing platform Vision4Press for the dissemination of both scientific journal content and other scientific content in XML, HTML, PDF and ePub formats.